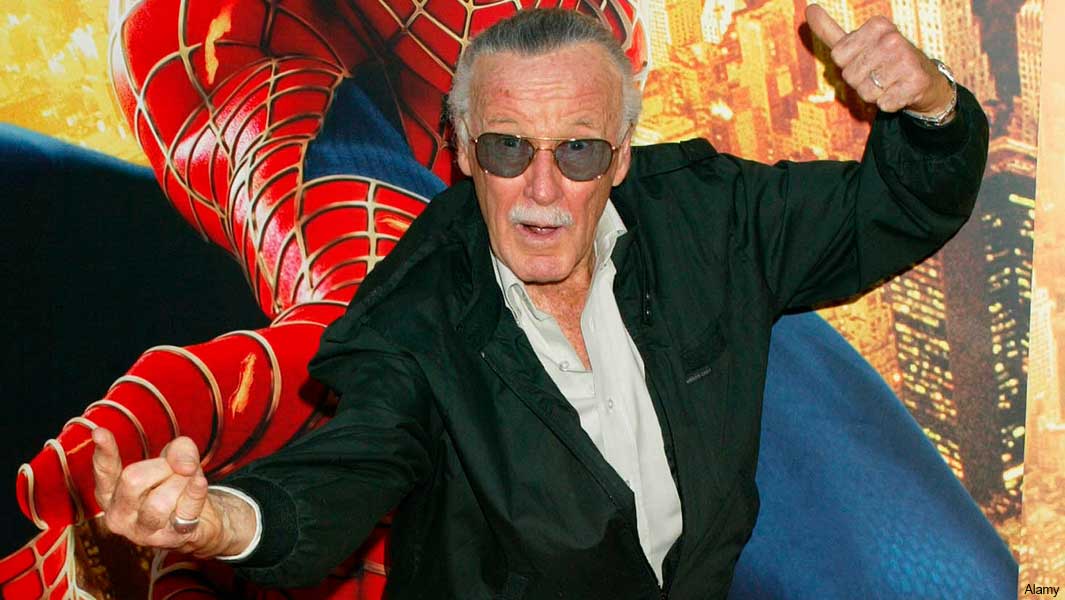 Stan Lee has passed away on 12 Nov 2018 at the age of 95. Marvel fans around the world mourns for the passing of the Great Stan Lee (born Stanley Martin Lieber). He was born on 28 Dec 1922 in New York City United States. Stan Lee is famous for writing comic books at Marvel Comics. He is the co-creator characters like Spider Man , Iron Man, Black Panther, Daredevil and many more.
We at Kupocity love marvel comics and cinematic movies. Celebrities have also recently reacting to Stan Lee's death. Surely his passing will have a great impact to the world.
Thank you for filling our childhoods with such joy. You will be dearly, dearly missed… pic.twitter.com/Qt2sZqaNlc

— Russo Brothers (@Russo_Brothers) November 12, 2018
There will never be another Stan Lee. For decades he provided both young and old with adventure, escape, comfort, confidence, inspiration, strength, friendship and joy. He exuded love and kindness and will leave an indelible mark on so, so, so many lives. Excelsior!!

— Chris Evans (@ChrisEvans) November 12, 2018
Sad, sad day. Rest In Power, Uncle Stan. You have made the world a better place through the power of modern mythology and your love of this messy business of being human… pic.twitter.com/x6yZ6ClNSX

— Mark Ruffalo (@MarkRuffalo) November 12, 2018
RIP my friend. Thank you for the incredible adventures your stories took all of us on. My love and support goes out to all your friends and family #stanlee #legend pic.twitter.com/pTGY8Ffieg

— Chris Hemsworth (@chrishemsworth) November 13, 2018
Just last month on 30 Oct 2018 Louis Cha also passed away, who is famous for writing Chinese novels creating what is commonly known as the WuXia world. Now with the passing of Stan Lee, the world has lost two famous writers. One from the East, one from the West. Fans of both writers have even come up with some dedication drawings of both writers. As you can see drawn in the image, Louis Cha is reading The Amazing Spider comic, while Stan Lee is holding the Chinese book The Return of the Condor Heroes (神鵰俠侶). Thru this image it shows both writers appreciating each other's work and sitting together to read them.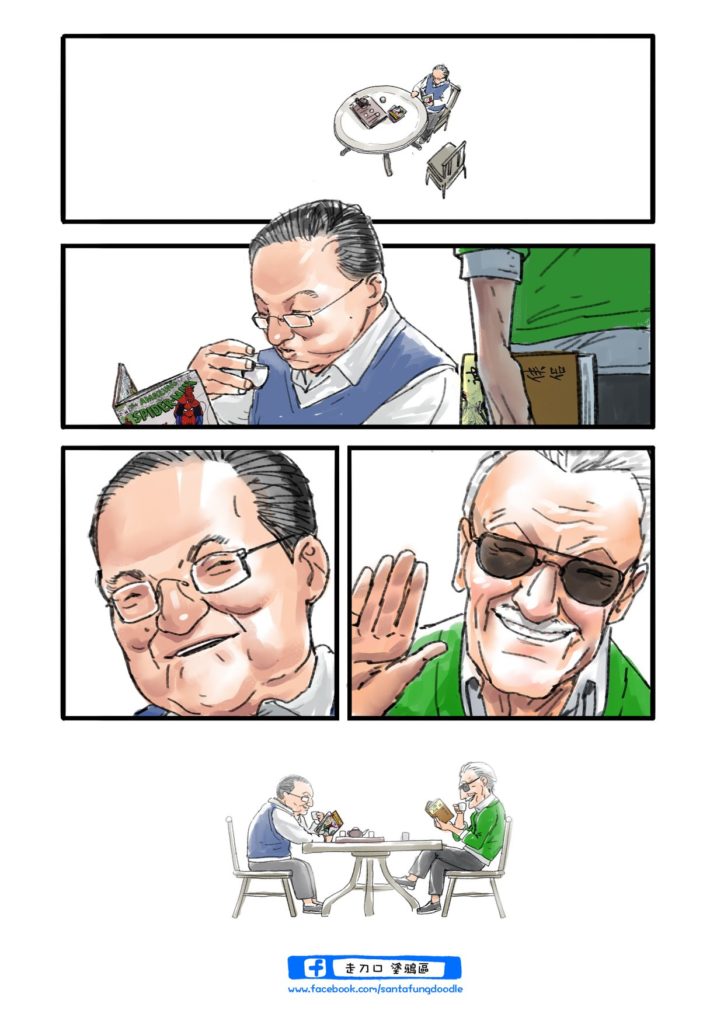 We will definitely miss seeing his cameo shots in the movie screens. Every marvel movie has cameo shots of Stan Lee. Joe Russo the co-director of Avengers 4 has confirmed that Stan Lee has already filmed his cameo for the film, so that may be the last we would see of his cameos. So in honor for Stan Lee, we will sign off this post with his famous catch phrase.
Excelsior!