Stan Lee has passed away on 12 Nov 2018 at the age of 95. However the cause of his death was not made know until recently TMZ obtained Stan Lee's death certificate details. From it lists the cause of death from the comic book legend.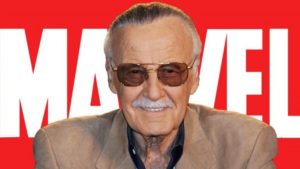 Cause of Death
A) Cardiac Arrest
B) Respiratory Failure
C) Congestive Heart Failure
Listed under other significant conditions that contributed to his death was:
D) Aspiration Pneumonia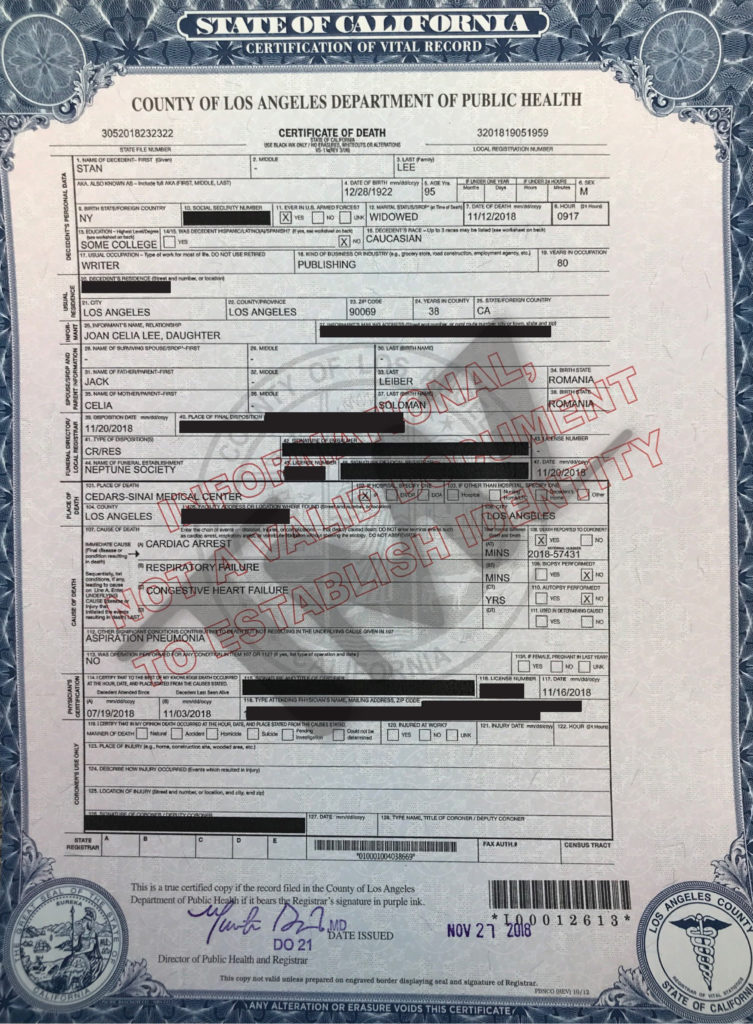 Also on the death certificate is written more about Stan Lee's background. Such as his education, occupation and years in occupation. His highest education was listed as 'some college', and that his occupation is a 'Writer' in the 'publishing' industry for 80 years.
Now we live in a world with the famous Stan Lee. We wonder what the future hold for Marvel Comics if the company will still be able to continue on his Legacy.