Huawei unveiled to the world the first 5G foldable smartphone, the Huawei Mate X at the MWC on 24 Feb 2019.
The MWC is the Mobile World Congress which is held at Fira de Barcelona, Barcelona, Spain.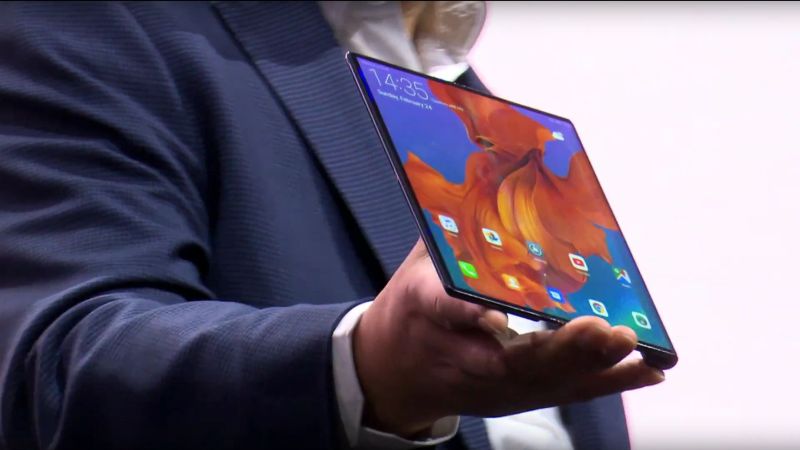 The Huawei Mate X mobile phone with 8GB+512GB has been projected at a premium price-tag of €2,299 (approximate USD $2,607.42) and is expected to be available from the middle of 2019, pending on network deployment status of operators.
The audience at the MWC first reaction was taking photos of the pricetag and they were also amazed at the price of the Huawei Mate X.
Richard Yu, the CEO of Huawei Consumer Business Group, was not surprised with the audiences reaction and he replied to the audience that "we are trying to make the cost down" He claimed that there is really a lot of new technology in the Huawei Mate X phone.
Huawei Mate X is said to be the fastest 5G smartphone and is powered by Balong 5000 and Kirin 980 chipset. The front screen is said to be 6.6″, back screen 6.38″ and when the phone is unfolded completely it will have a 8″ screen.
The phone will also feature Dual-Sim, which means you can place two Sim cards into the mobile. From the video it seems that the first Sim Slot will have a connection speed of up to 5G, while the second sim slot will only be up to 4G speed.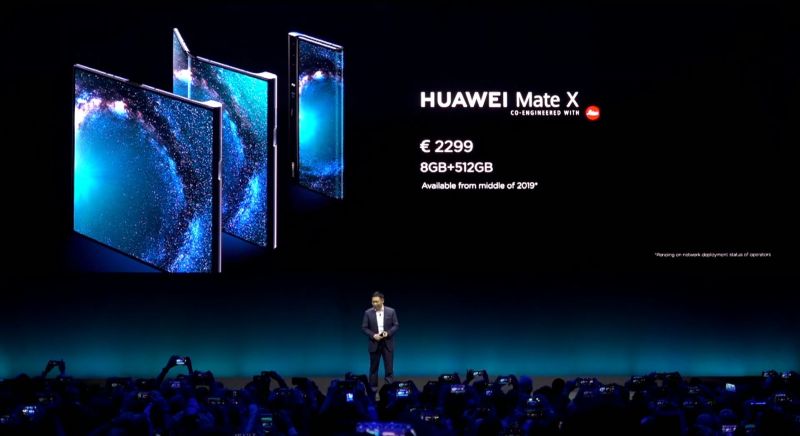 The Huawei Mate X with 8GB+512GB pricetag has been projected at a premium price-tag of €2,299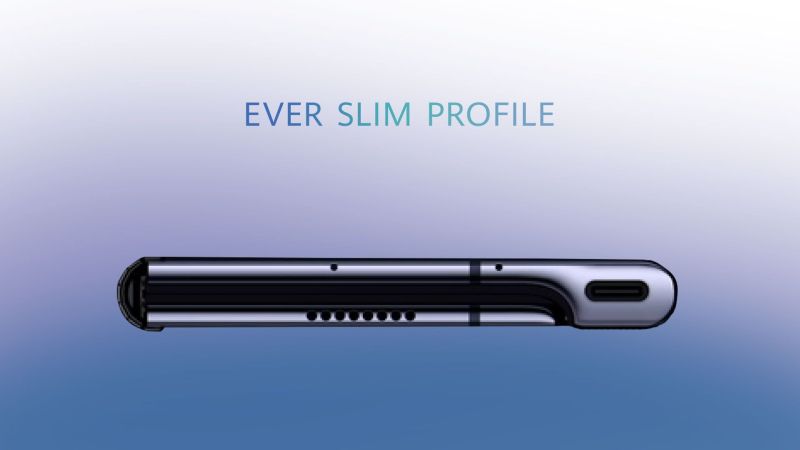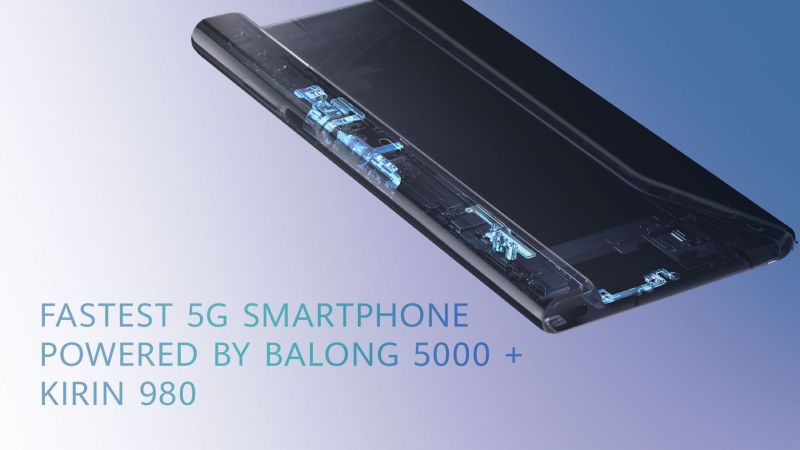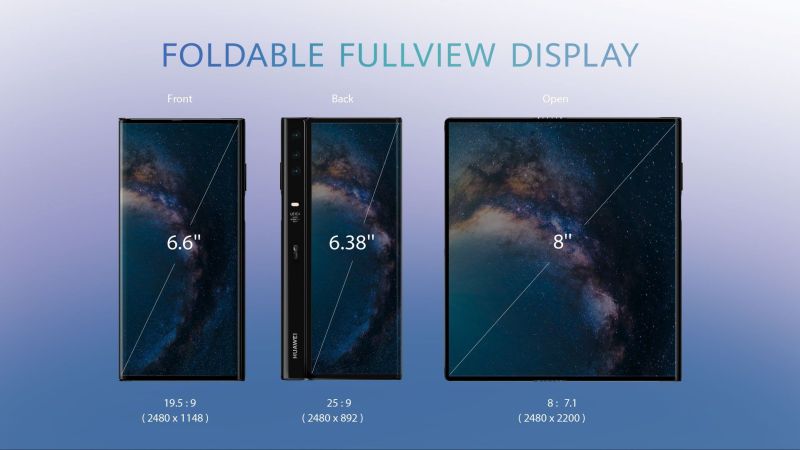 HUAWEI Mate X Foldable Fullview Display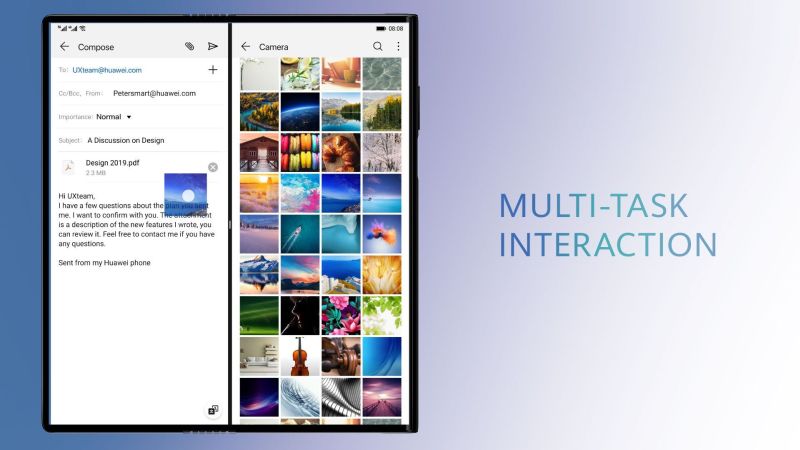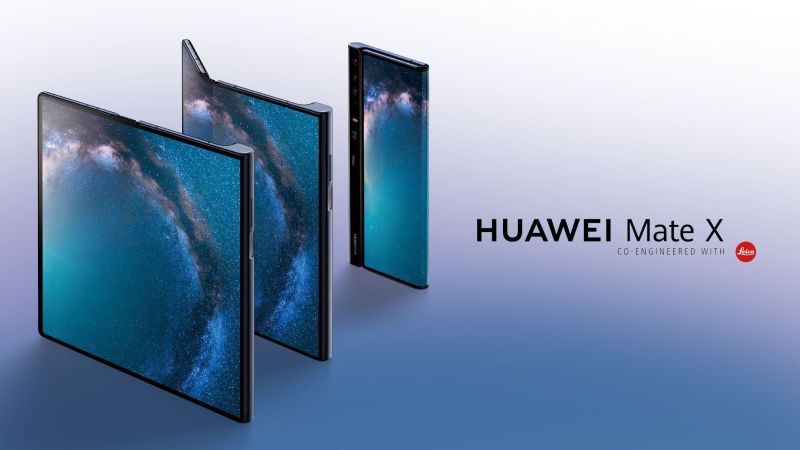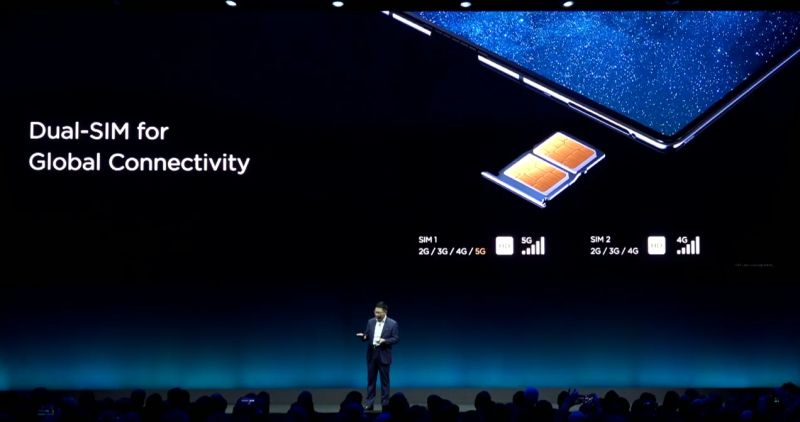 No time to waste. With the 55W HUAWEI SuperCharge the #HUAWEIMateX can reach 85% battery in just 30 mins. #ConnectingTheFuture #MWC2019 pic.twitter.com/dQ0H46AIal

— Huawei Mobile (@HuaweiMobile) February 24, 2019
Unrivalled speed. The #HUAWEIMateX combines the world's first 7nm 5G multi-mode modem, the #Balong5000 with the #Kirin980 for unbeatable performance. #ConnectingTheFuture #MWC2019 pic.twitter.com/nWzZryI7RS

— Huawei Mobile (@HuaweiMobile) February 24, 2019
Perfect your pose. Mirror shooting lets you see your picture as it's being taken. #HUAWEIMateX #ConnectingTheFuture #MWC2019 pic.twitter.com/FMt0vAZVtK

— Huawei Mobile (@HuaweiMobile) February 24, 2019
The foldable design makes it possible for the camera system to play the role of both front and rear cameras, resulting in a revolutionary photography experience. #HUAWEIMateX #ConnectingTheFuture #MWC2019 pic.twitter.com/Yb60F5MBKu

— Huawei Mobile (@HuaweiMobile) February 24, 2019
Multi-tasking made easy. The #HUAWEIMateX allows two column browsing, side by side or multi-window use for so you can double down on work or entertainment. #ConnectingTheFuture #MWC2019 pic.twitter.com/HrZ8BESUIv

— Huawei Mobile (@HuaweiMobile) February 24, 2019
Ultra slim and ultra compact. Opening to just 5.4mm thick and folding to a slimline 11mm, the #HUAWEIMateX. #ConnectingTheFuture #MWC2019 pic.twitter.com/9MG3Kjsypi

— Huawei Mobile (@HuaweiMobile) February 24, 2019
Achieving true back-to-back foldable design, the patented
Falcon Wing Mechanical Hinge uses over 100 components for a smooth, sleek finish. #ConnectingTheFuture #MWC2019 pic.twitter.com/pvmKFszxyP

— Huawei Mobile (@HuaweiMobile) February 24, 2019