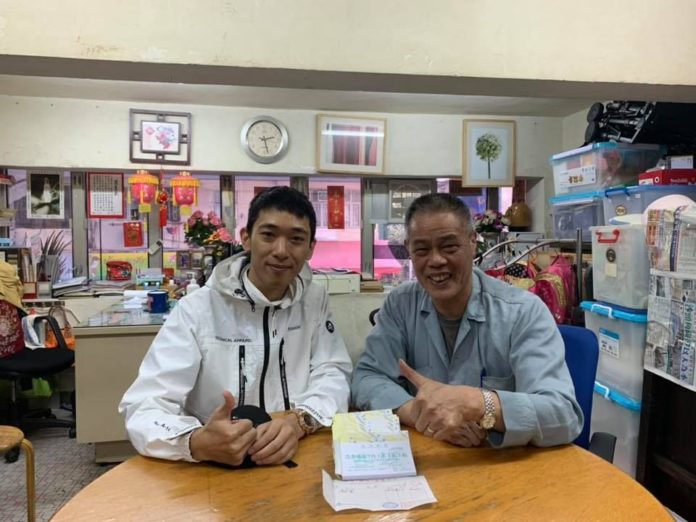 Remember the 24 year old bitcoin millionaire Wong Ching Kit, aka "Coin Young Master" 幣少爺 (Bì shàoyé)? He is at it again, giving money away this time for a good cause without creating a chaotic scene.
This time there was no money falling from the sky. Instead he made a donation to a restaurant at the same district of Sham Shui Po which is well known for their signature dishes, Pei Ho Counterparts Restaurant, which is situated near Pei Ho Street. The Restaurant is well know for feeding the elderly and homeless for free.
Wong who was granted bail for the Saturday's stunt, donated HK$92,000 to Pei Ho Counterparts Restaurant to provide more than 3,800 free meals to the needy after chatting with the restaurant owner in private for 15 minutes. The owner of the restaurant is Mr Chan Cheuk-ming, who is also known by staff and friends as Ming Gor.
Chan Cheuk-ming said "I am happy to have him here today, and to receive his support, we will have to give away free meal boxes constantly for a whole month."
Wong replied "I want to appeal to the public that if you want to make a donation, in cash or in kind, you shouldn't cause public nuisances. This is also the appeal of the police and Ming Gor. And I totally agreed."