This Christmas Season, Former President Barack Obama visited the Children's National hospital in Washington to deliver gifts to the children and families while wearing a Santa Claus hat.
Among the gifts the former president brought were jigsaw puzzles, toy car sets, remote control cars, glittery nail polish and other.
Many of the hospitalized patients were surprised to see the Former President appearance at the hospital.
Thank you @BarackObama for making our patients' day so much brighter. Your surprise warmed our hallways and put smiles on everyone's faces! Our patients loved your company…and your gifts! https://t.co/bswxSrA4sQ ❤️ #HolidaysAtChildrens #ObamaAndKids pic.twitter.com/qii53UbSRS

— Children's National 🏥 (@childrenshealth) December 19, 2018
Former President Barack Obama said to the hospital crowd, "As a dad of two girls, I can only imagine in that situation, to have nurses and staff and doctors and people who are caring for them and looking after them and listening to them and just there for them and holding their hand. That's the most important thing there is, what a great reminder of what the holiday spirit is supposed to be all about."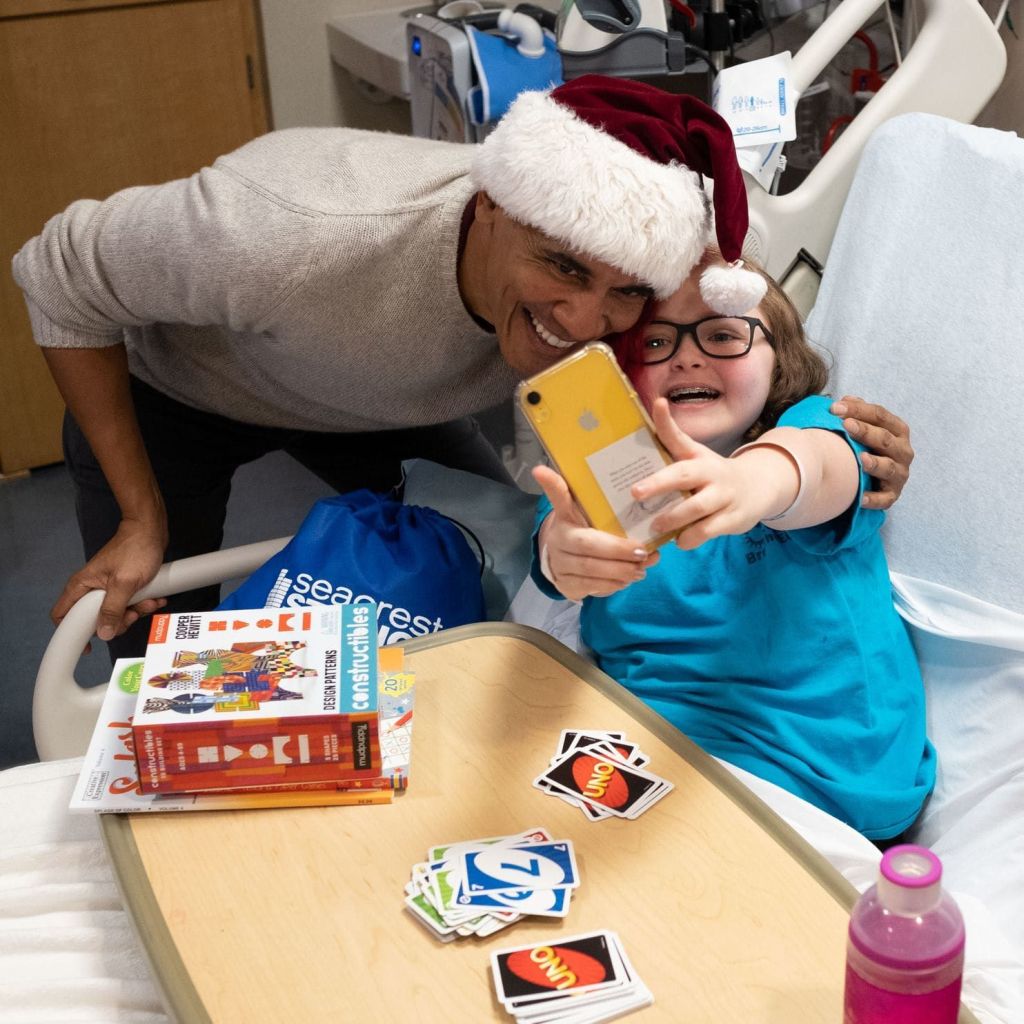 On Twitter the Former President tweeted his happy holidays to the kids , families and staff for thanking him as their 'stand-in Santa'.
Merry Christmas and happy holidays to the extraordinary kids, families, and staff at Children's National. And thanks for humoring me as your stand-in Santa. https://t.co/mFmYCVk7cr

— Barack Obama (@BarackObama) December 19, 2018