Johnson & Johnson (J&J) shares plunge more than 10% on 14 Dec 2018 (Friday) after a media reported that the company knew that some of its baby powder contained small amounts of asbestos.
Investigations by Reuters found that J&J was aware of trace amounts of asbestos as early as in the 1971, however J&J did not openly disclose this information.
J&J strongly rejected this claim and countered that the claims was "one-sided, false and inflammatory". and that the article was a "conspiracy theory," J&J continued to comment that "Johnson & Johnson's baby powder is safe and asbestos-free."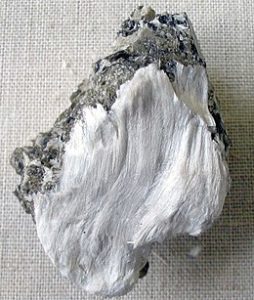 Whats the deal about Asbestos?
Asbestos a highly heat-resistant fibrous silicate mineral that can be woven into fabrics. If a person happens to breathe in this fibres, it can get stuck deep within their lungs and cause damage to it.
The most common health issues that may occur due to are asbestosis and mesothelioma.
So why does the baby powder contain Asbestos?
Many baby powder made from talcum or corn starch. So lets just narrow down to the ones made from Talcum.
Talcum is made from talc,  which is a mineral made up mainly of the elements magnesium, silicon, and oxygen. It absorbs moisture well and helps cut down on friction, making it useful for keeping skin dry and helping to prevent rashes.
Talc, like asbestos, is a natural mineral, and its mined from the earth. The mined Talc may contain some traces asbestos.
Legal Cases
In July 2018, J&J was ordered to pay damages amounting to US$4.7 billion to a group of 22 women who claim to have have developed ovarian cancer after using J&J's powder.
Apparently some women use the baby powder and apply it to their genital area or use with sanitary pads or tampons.
Overtime repeated applications of the baby powder, talc particles over time made their way to the women's ovaries which may have been the reason why they developed Ovarian Cancer. Some studies have found that women who used talcum powder had an increased risk of this kind of cancer.