Facebook down. Instagram Down. WhatsApp down.. Did you have trouble loading comments on Facebook? Are your Instagram photos not loading? Are your WhatsApp messages just not getting sent out? You are not alone.
That's right, on 14 Apr 2019 Sunday around 6:28 AM EDT there have been reports of the 3 social media platforms Facebook, Instagram and WhatsApp were down for many user  around the world.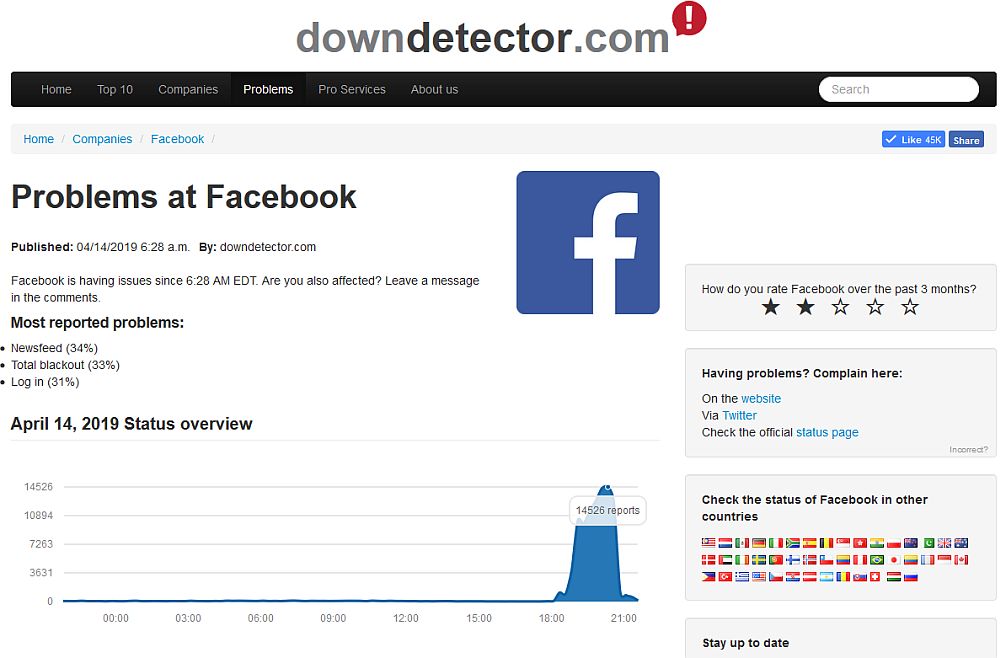 Downdetector.com indicated that there were more than 14,500 incidents of people reporting issues with Facebook at its peak, but that figure dropped to about 2,000 reports.
Downdetector.com's outage map showed affected areas include USA , Europe and Asia.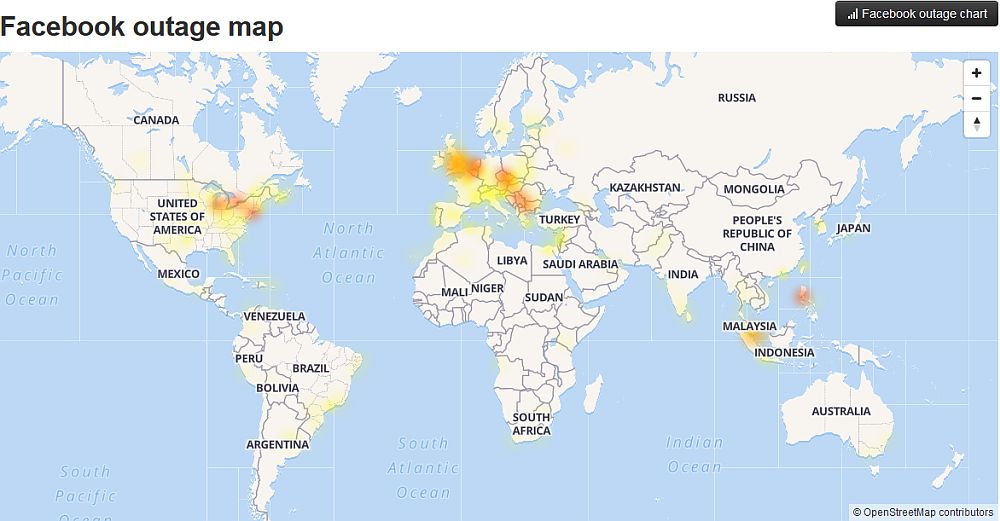 Apparently Twitter was unaffected by most users thus many took to its platform to express their complains on the outage by tweeting jokes and comments together with the #whatsappdown , #FacebookDown and #instagramdown hashtags.