US President Donald Trump and North Korean leader Kim Jong Un have met for the second time in Vietnam Hanoi.
Both leaders arrive in Vietnam on Tuesday 26 Feb 2019 where they will have their second Trump Kim Summit eight months after their historic summit in Singapore last year June 2018.
The two leaders posed in front of flags as the press was taking photos of them shake their hands together.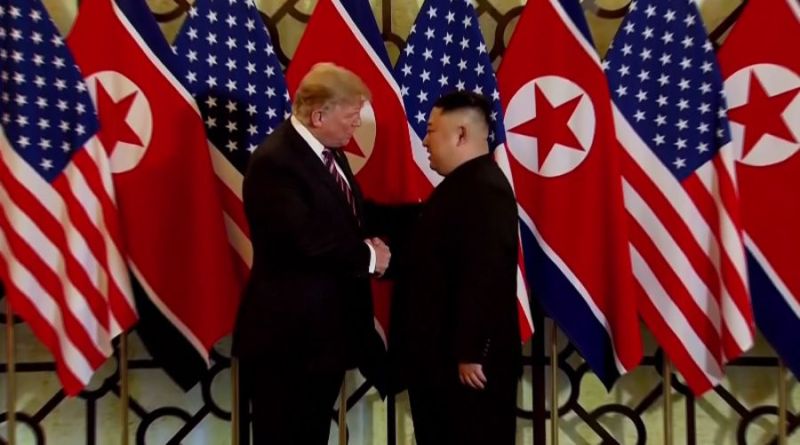 Kim Jong Un said "So it's exactly 261 days since we met last time in Singapore, in June, last year." To which Donald Trump responded "Yes".
President Donald Trump said that "Well, I want to just say it's an honor to be with Chairman Kim."
Great meeting and dinner with Kim Jong Un in Hanoi, Vietnam tonight. Looking forward to continuing our discussions tomorrow! #HanoiSummit pic.twitter.com/J3x6lUGzjS

— Donald J. Trump (@realDonaldTrump) February 27, 2019
"We had a very successful first summit. I felt it was very successful, and some people would like to see it go quicker." added President Donald Trump.
Before the two leaders headed off for dinner, President Donald Trump finished by saying "Thank you all very much. We appreciate it. And we're going to go have dinner, and then we have some big meetings scheduled for tomorrow."
"And we'll see you, I guess, at a news conference at some point during the day. Thank you very much."
Neither of the leaders responded to questions asked by the press. However one reporter was heard asking "Mr. President, do you have any reaction to Michael Cohen and his testimony?" to which US President Donald Trump shook his head.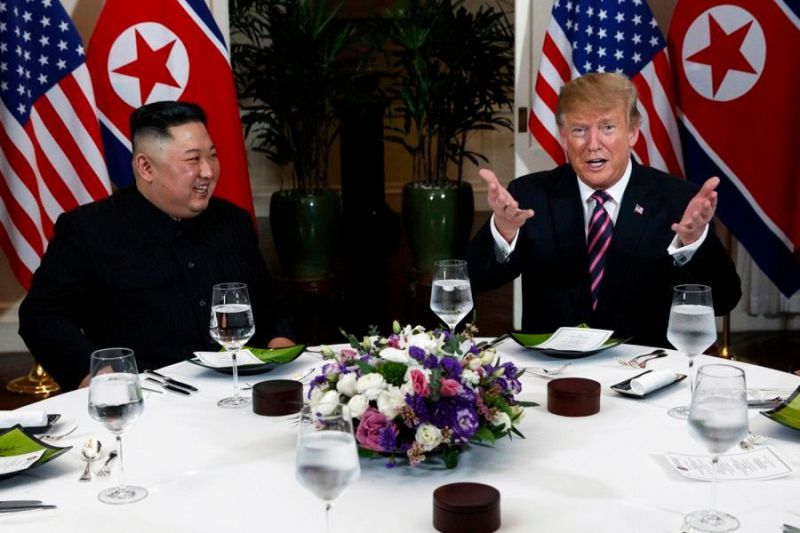 At the Trump Kim dinner, the White House said that fewer reporters will be covering the dinner due to the sensitive nature of the meetings.
Press Secretary Sarah Sanders said:
"Due to the sensitive nature of the meetings, we have limited the pool for the dinner to a smaller group, but ensure that representation of photographers, TV, radio and print Poolers are all in the room. We are continuing to negotiate aspects of this historic summit and will always work to make sure the US media has as much access as possible."
Pool reporter Vivian Salana offered an explanation of the White House decision.
"Originally Sarah Sanders informed us that no print reporters would be allowed in due to sensitivities over shouted questions in previous sprays. But when our photo colleagues joined us in protest, they decided to allow one print reporter in."