A Chinese groom from China is planning to sue his friends who tortured him with
wedding pranks that went too far.  Most men would put up with such wedding pranks,
but every man has their limits.
For Mr Ai Guangtao, he had endured enough of the aftermath of his friends wedding
pranks that he has hired a lawyer after he was left with a fractured skull
and a huge financial burden.
Last year in November 2018 on his wedding day, Mr Ai's friends had thrown eggs at him, poured beer and ink onto him, tied him up with plastic tape to an electric power pole and hit him with bamboo.
Having endured enough, Mr Ai tried to escape from his friends. "I was so tortured on my wedding day that i got angry. They chased me, and I could barely see anything because there was ink all over," said Mr Ai.
"Somehow, I ran to the motorway, even after that one of them was still chasing me." That was when a car hit Mr Ai and careered into a barrier. He spent 2 weeks in hospital with multiple injuries, including a fractured skull.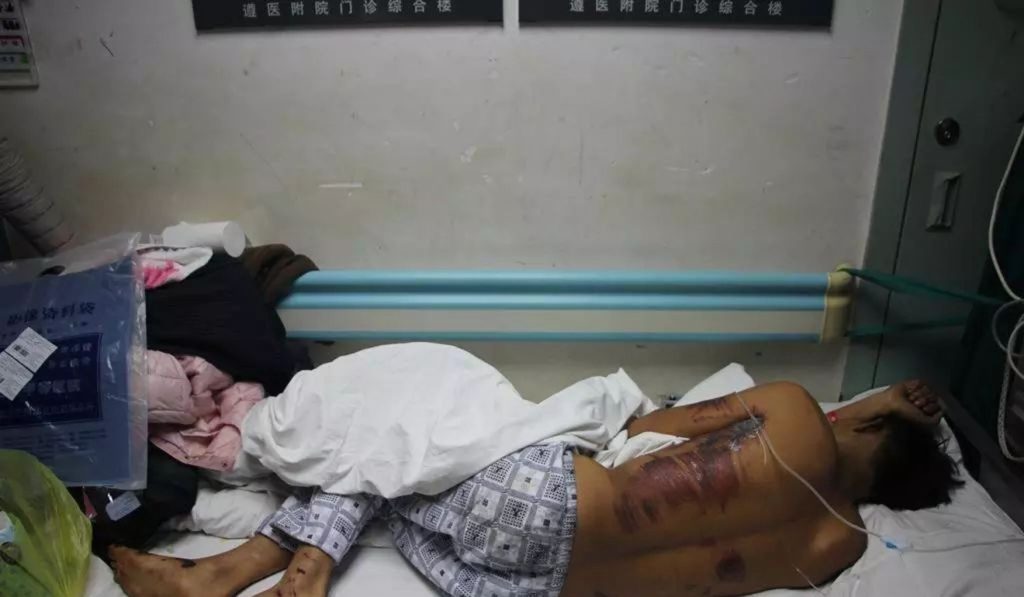 Mr Ai's friends admitted blame and had contributed more than 6,000 yuan towards the groom's medical bills
The police had determined that Mr Ai was responsible for the accident with the car, and the car owner's insurance company demanded 30,000 yuan.
Mr Ai said that because the insurance company was suing him, he would have to sue his friends.
Its such a pity that a joyous occasion has turned out to be such a tragic moment in one's life. A wedding is one of the important moments in life. Now Mr Ai's, his friends and loved ones will be scarred with the pain and memory of what has transpired.
We at Kupocity do hope that readers reading this who are preparing for gate crashes or wedding pranks to prioritize of safety of not only the bride and groom, but also include the safety of all family members and friends so that no tragic incidents would happen.