Lion Air flight JT714 skids off runway on 16 Feb 2019 (Saturday) while landing at Pontianak airport in Indonesia's West Kalimantan province on Saturday, the airline said.
All the passengers and crew were evacuated safely from the aircraft that had departed from Jakarta's Soekarno-Hatta airport earlier, Lion Air said.
The airline is working with authorities to move the Boeing 737-800NG aircraft and minimize disruption to its operations, it said.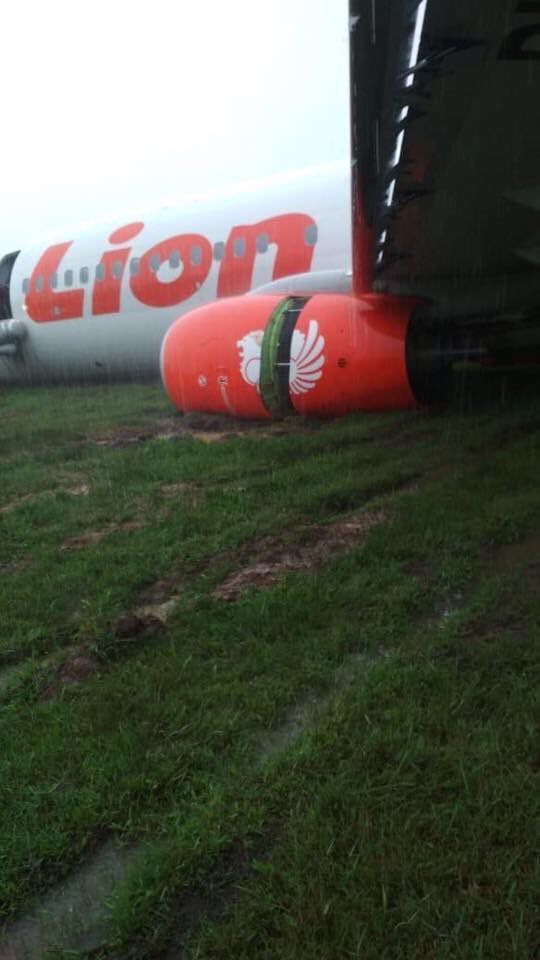 The airport was temporarily closed and three flights to and from Pontianak were affected, PT Angkasa Pura II, the airport operator, said in a statement.
The Lion Air jet landed during heavy rains, the operator said.
No injuries has been report so far.
On Social media platform Twitter and Youtube, videos and images have started to appear regarding the incident.
BREAKING: #JT714 #PKLPS suffered runway excursion upon landing at #Pontianak #PNKairport just now amidst rain and poor visibility. No injuries reported. pic.twitter.com/LVrCigRTTl

— Gerry Soejatman (@GerryS) February 16, 2019
Musibah lagi lion air JT 714 PK-LPS hari ini di pontianak kluar landasan pic.twitter.com/iCkrJKkBgs

— Inggiaza (@piterlinggi84) February 16, 2019