Burger King in Sweden recently started trolling McDonald's over its lost of trademark word 'Big Mac" by renaming its menu using the header "Not Big Mac's".
McDonald's recently lost its Big Mac Trademark after legal battle with a Irish fast food restaurant chain, Supermac's in the EU recently.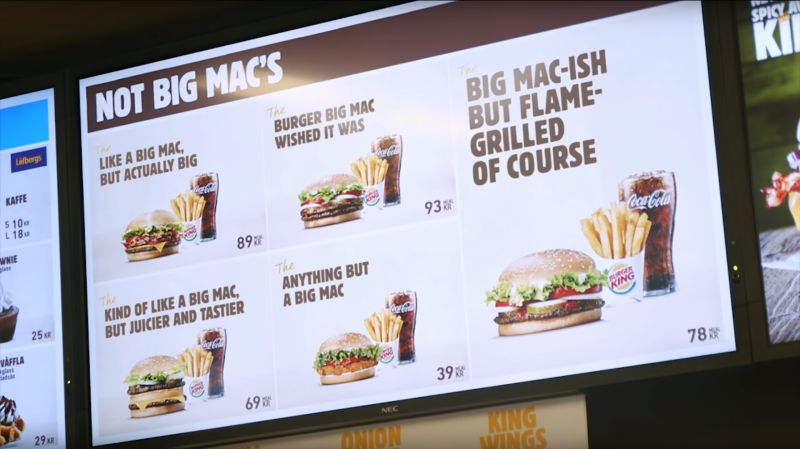 McDonald's competitor Burger King wasted no time and started to poke fun at the fast food chain giant by introducing its new revamped menu, Not Big Mac's.
Like a Big Mac but Actually Big
Burger Big Mac Wished It Was
Kind of Like a Big Mac but Juicer and Tastier
Anything but a Big Mac
Big Mac-ish but Flame Grilled of Course
On Burger King Sverige's Youtube channel, it even featured a video of customer's placing their orders with these new burger names, poking fun at McDonald's 'Big Mac'.
Burger King has a history of trolling McDonald's in a sort of David and Goliath struggle, if both David and Goliath were corporate behemoths.
This definitely shows the importance of keeping your trademark valid, else it could be badly misused to your own disadvantage.
Meanwhile let us watch the Burger Kings Youtube video to see the comedy of a troll.