Avengers Endgame Re-release version is about to return to the movie theaters once again just before Spider-Man: Far From Home hits the movies theaters on 02 Jul 2019.
According to posts found on Screenrant.com and Comicbook.com, Kevin Feige confirmed Avengers Endgame will be re-released on 28 Jun 2019 for a second round.
This re-released version of Avengers Endgame film will have with extra surprises for people who stick around.
"Not an extended cut, but there will be a version going into theaters with a bit of a marketing push with a few new things at the end of the movie. If you stay and watch the movie, after the credits, there'll be a deleted scene, a little tribute, and a few surprises. Which will be next weekend." said Kevin Feige in an interview with Screen Rant.
The re-release of Avengers Endgame just few days before Spider-Man Far from Home gives marvel fans a chance to re-cap the events that has happened during Avengers Endgame which was released back on 26 Apr 2019.
But is this the only reason? Some have speculated that the Avengers Endgame re-release has another hidden agenda.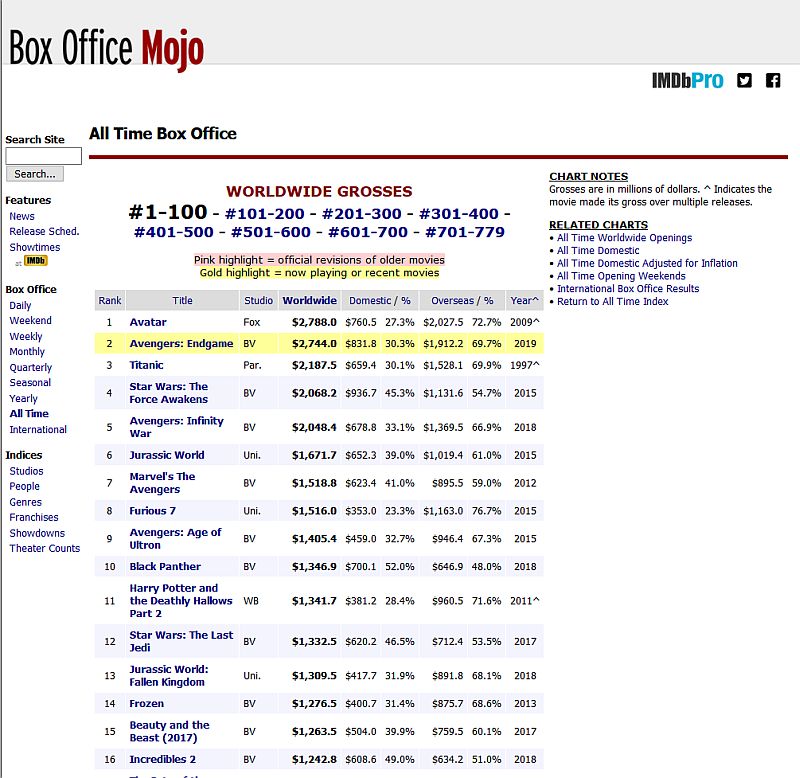 According to Box Office Mojo website, as of this writing Avengers Endgame is about $44million away from Avatar's worldwide gross record.
The worldwide gross for both films are Avatar at $2,787,965,087 and Avengers Endgame at $2,744,012,261.
As Captain America says, "Today we have a chance to take it all back. This is the fight of our lives. And we're going to win. Whatever it takes!" Avengers Endgame sure looks like its on its way to beat Avatar as the highest worldwide grossing film ever! Only time will tell us the answer!
This group. ❤️ Experience Marvel Studios' #AvengersEndgame again. pic.twitter.com/3AXOpaD1FD

— The Avengers (@Avengers) June 20, 2019