The superyacht Equanimity which was allegedly purchased using stolen funds from Malaysia state fund 1MDB has been renamed to the Tranquility, according to Marine Traffic, a website which tracks ships.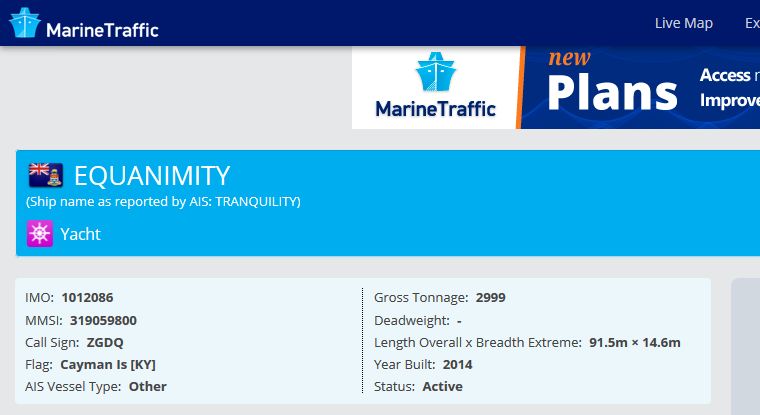 According to the website, the superyacht name as reported by AIS (automatic identification system) is now Tranquility.
The Equanimity , we mean Tranquility is first major asset sale by by Kuala Lumpur in attempts to recover money lost from the 1Malaysia Development Board (1MDB) fund.
The superyacht is among assets allegedly purchased by fugitive Malaysian financier Low Taek Jho and his associates with money taken from the 1MDB fund.
The superyacht Equanimity Tranquility is thought to have cost US$250 million and cost the Malaysian government a monthly maintenance of around US$500,000.
It was announced in April 2019 that Malaysia sold the superyacht to Genting Malaysia Bhd for US$126 million.
According to Marine Traffic, as of 02 May 2019 the superyacht is currently docked in Singapore.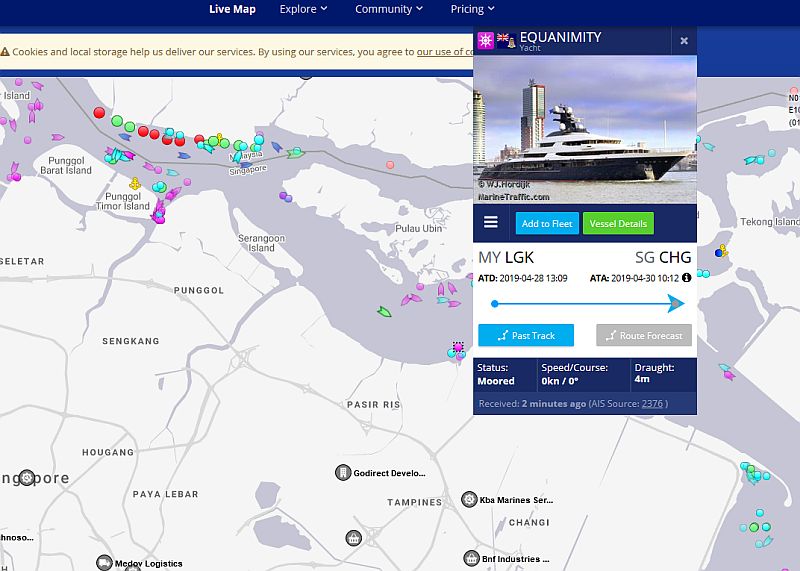 The superyacht #Equanimity renamed to #Tranquility, according to #MarineTraffic.https://t.co/5ay9k8fZNa#Malaysia #1MDB #LowTaekJho #JhoLow

— Kupocity (@kupocity) May 1, 2019