The cockpit voice recorder from Lion Air Flight JT610 that crashed into the Java sea near Jakarta has been recovered, said Indonesian authorities on Monday (14 Jan 2019).
The Lion Air Flight 610 is a Boeing 737 MAX 8 that crashed last year on 29 Oct 2018, killing all 189 passengers and crew, after taking off from Soekarno–Hatta International Airport in Jakarta.
Navy Lieutenant Colonel Agung Nugroho said divers found a weak signal from the recorder was detected several days ago.
The divers used high-tech ping locator equipment and had started a new search effort on Friday.
They found the cockpit voice recorder buried in about 8 meters of mud under the seabed. The plane had crashed into the waters of 30 meters deep.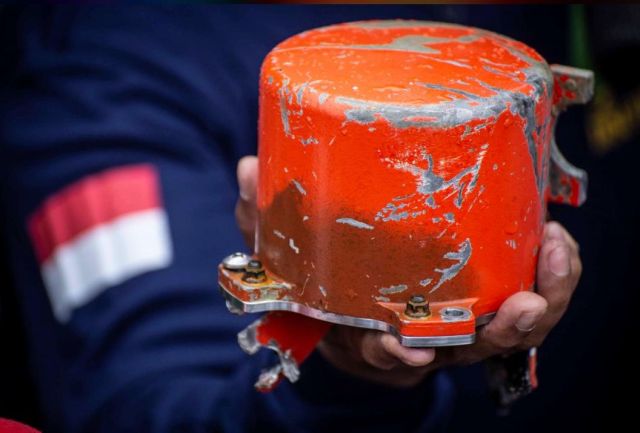 "We don't know what damage there is but it has obvious scratches on it", said the Navy Lieutenant.
Pictures supplied by an official from the transportation agency showed chipped bright orange paint on the CVR memory unit, but no major dents.
The cockpit data recorder was recovered three days after flight JT610 crashed. It's data showed that the jet's airspeed indicator had malfunctioned on its last four flights.
If the voice recorder is undamaged, it could provide valuable additional information to investigators.